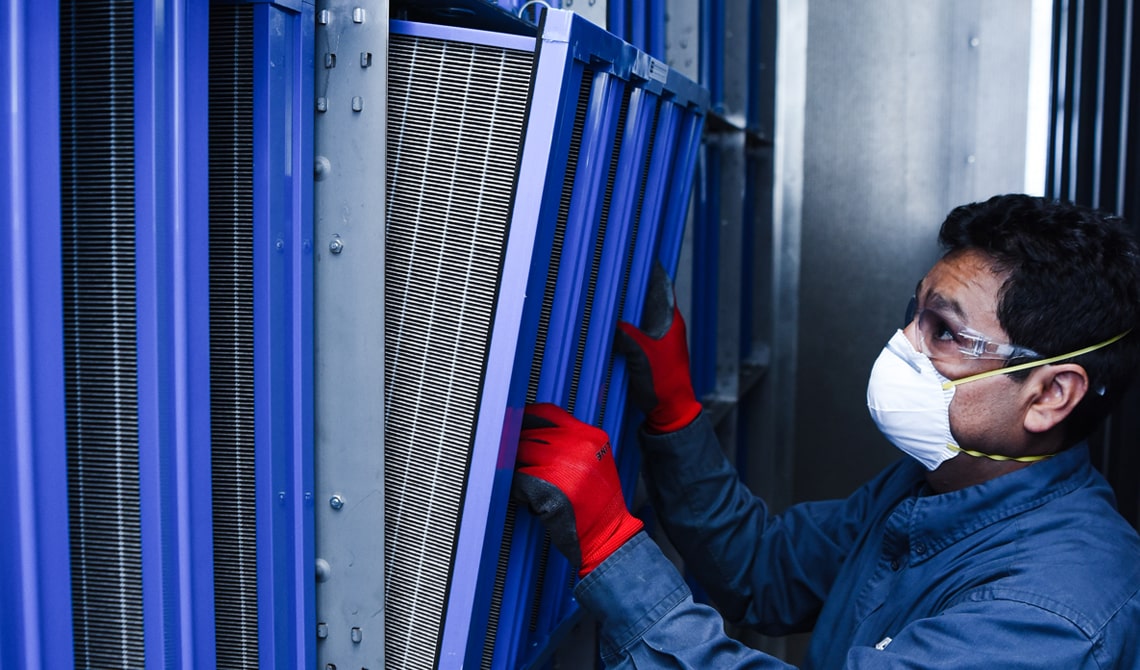 Visual Inspection Determines
• filter damage
• filter cleanliness
• proper installation
• leak paths and bypass
• rusty/damaged filter frames
• leak paths and bypass
• proper yolk and clip assembly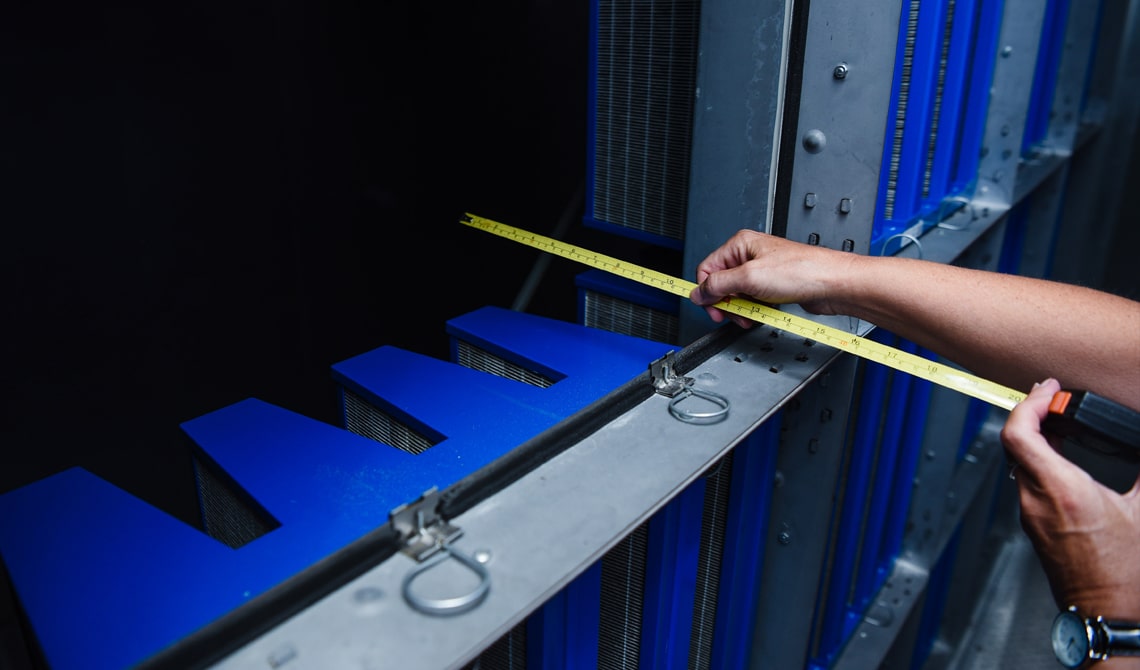 Complete site surveys help determine...
• in-efficient filtration
• need for filter change
• cleanliness of air handler/inlet
• potential for filtration upgrades
• presence of harmful contaminants
• improper use/installation of filters
• complete facility filtration requirements.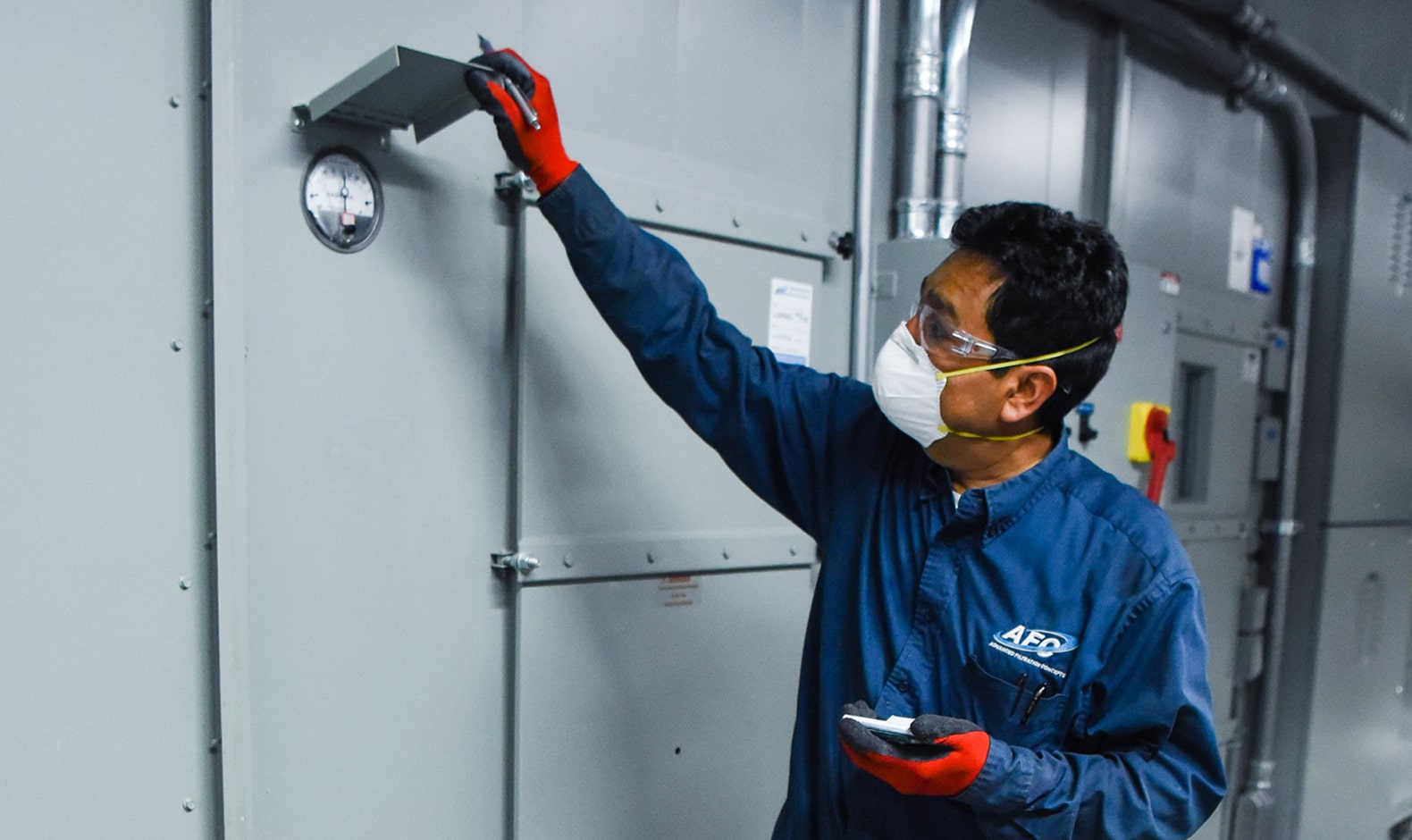 Regular On-site Inspections
AFC is a professional industrial filters company that visits your site regularly (based on your needs) to visually inspect your systems to assure highest filtration performance and efficiency.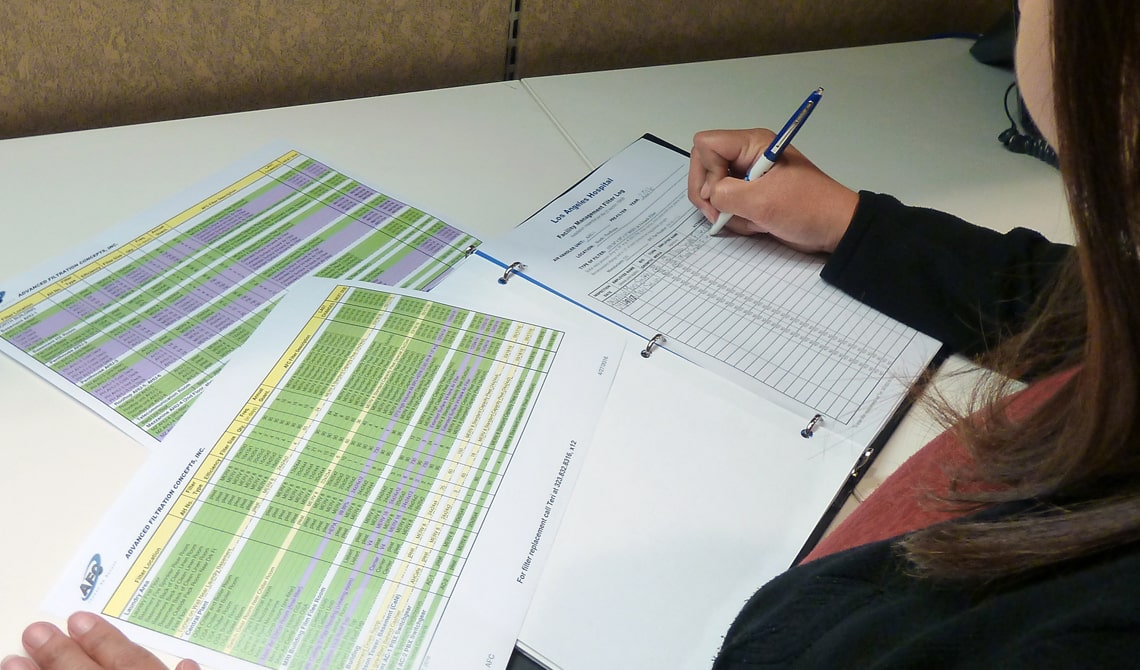 We Keep the Books
Advanced Filtration is not only a reliable commercial air filter company but also a meticulous record keeper to make sure you stay in compliance.